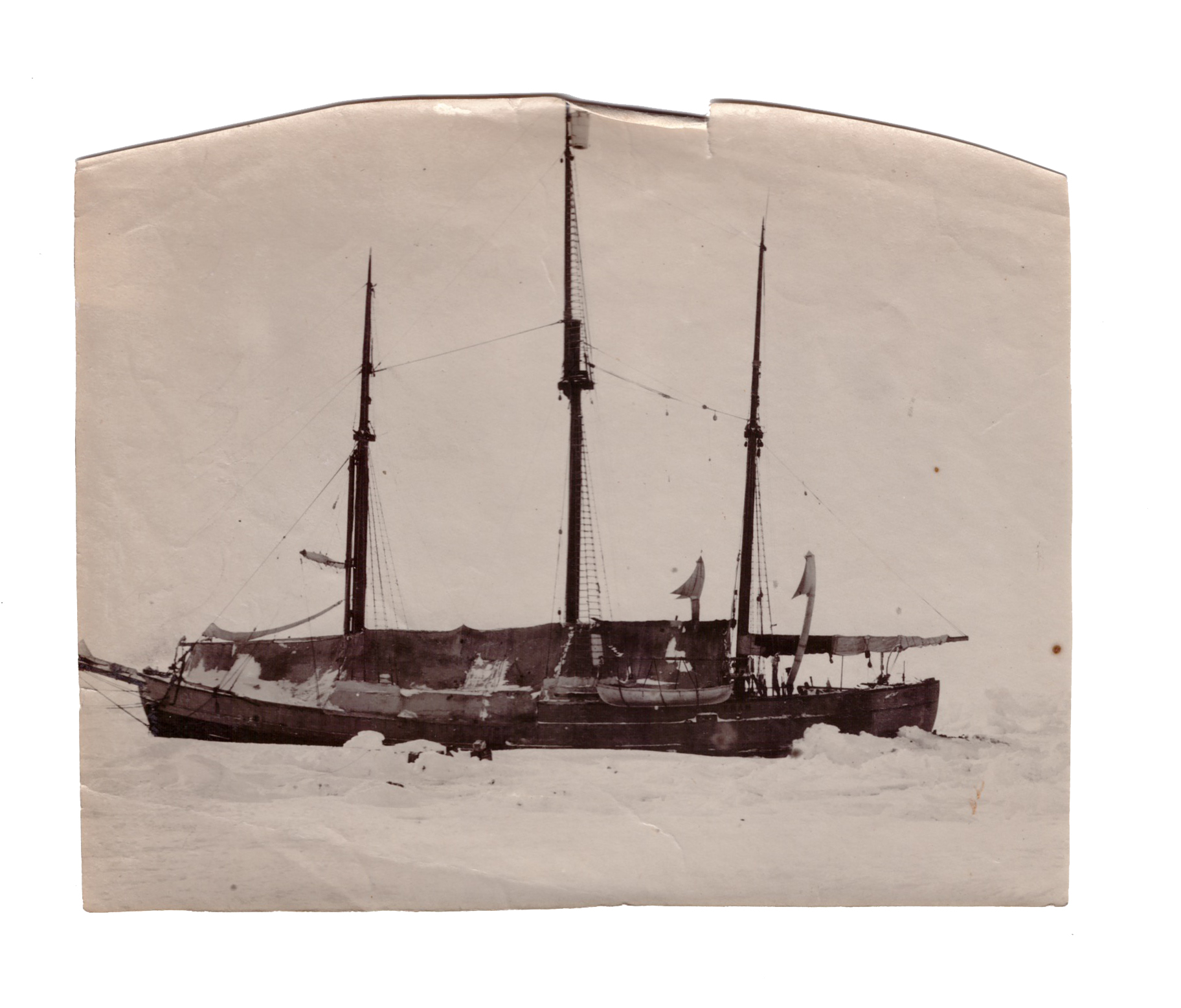 THE HENRIK GREVE BLESSING ARCHIVE

"Finally they left. A sigh of relief!"
Henrik Greve Blessing in his diary after Fridtjof Nansen and Hjalmar Johansen left «Fram» to reach the North Pole on foot. 
Henrik Greve Blessing (1866-1916) was one of Nansen's 12 chosen men for the first Fram-expedition (1893-1896), where he was hired as doctor. The Blessing archive is extensive. Around 500 handwritten diary pages and extensive letter correspondence, before and after the expedition, gives a unique and detailed insight, and in certain aspects this is a stark contrast to Nansen's own words in his  "Fram over Polhavet – Den norske Polarfærd 1893-1896" / "Nansen's Farthest North" [Printing and the Mind of Man, 384].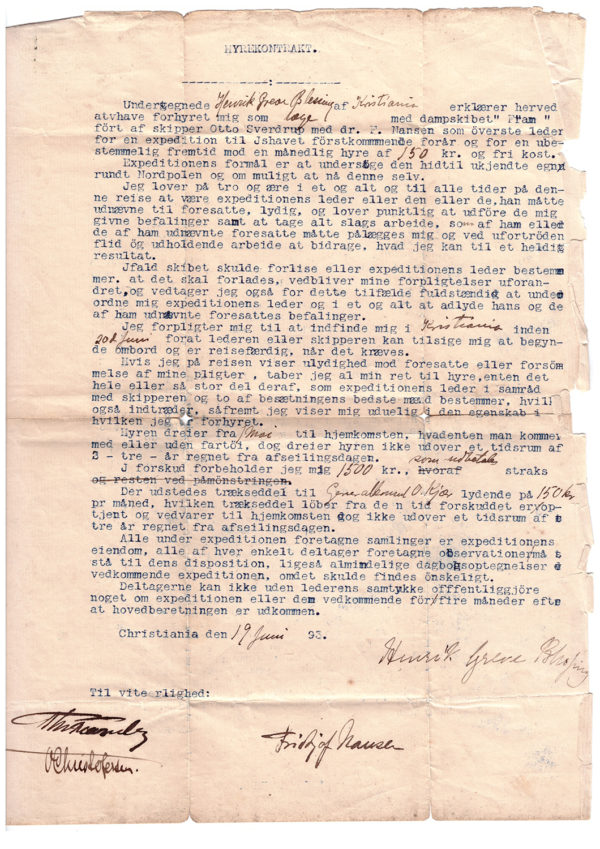 Blessing's contract for the Fram-expedition.
Several sources point out that Blessing had little to do on board «Fram». The crew was seldom ill and the expedition was unique due to the fact that the crew actually gained weight during the stay.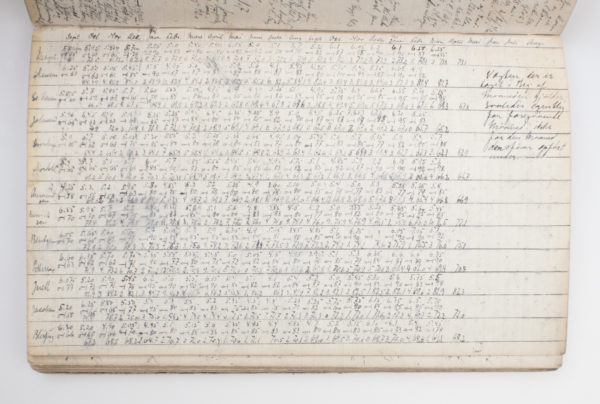 Blessing's registration of weight for the crew on "Fram". 
[…] I understand Your feelings and the others' all to well; much of what You write is new to me, I did not notice that You were angry, as You say […]
[…] I am surprised of myself, I am not used to write so much about my inner thoughts. The reason is that You have written to me in such a sincere way, and then I really want you to get to know me better, just as I am. It is not really self defence, but it is simply meant as a contribution to the description of a strange personality. A person who is aware of his cold, though can be a close and faithful friend, once bonded. […]
Fridtjof Nansen to Henrik Greve Blessing February 14th 1898.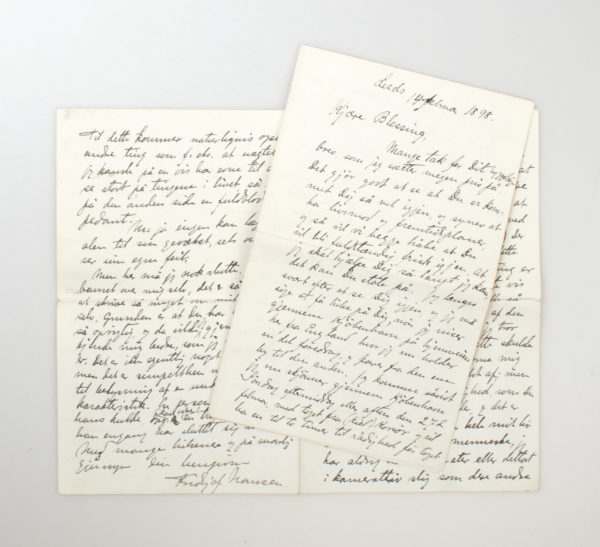 After Fridtjof Nansen and Hjalmar Johansen have left «Fram» Blessing writes in his diary: " […] it feels so good to not be a part of Dr. N's way of acting and dealing with People. We can now communicate quite calmly without him interfering and telling us that we more or less are idiots. […]. After the expedition Blessing set Nansen straight through letter correspondance, where he told him what he thought about his way of leading the crew. The two develop a close friendship. The archive includes 17 long letters from Nansen to Blessing in the period 1897-1906.
The archive is extensive and will be described thoroughly in the auction catalogue.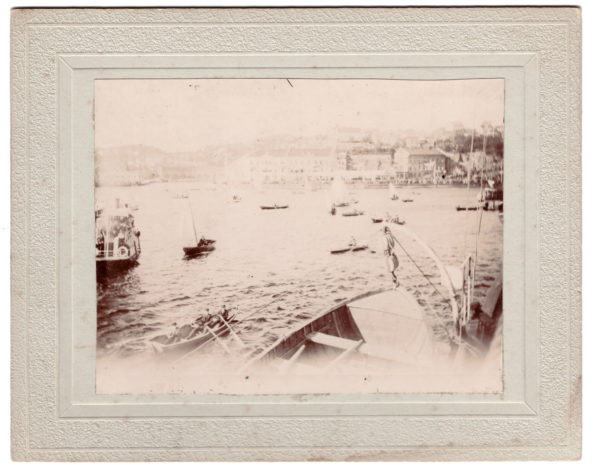 Arriving Kristiania after the expedition.